All About Yelp for Business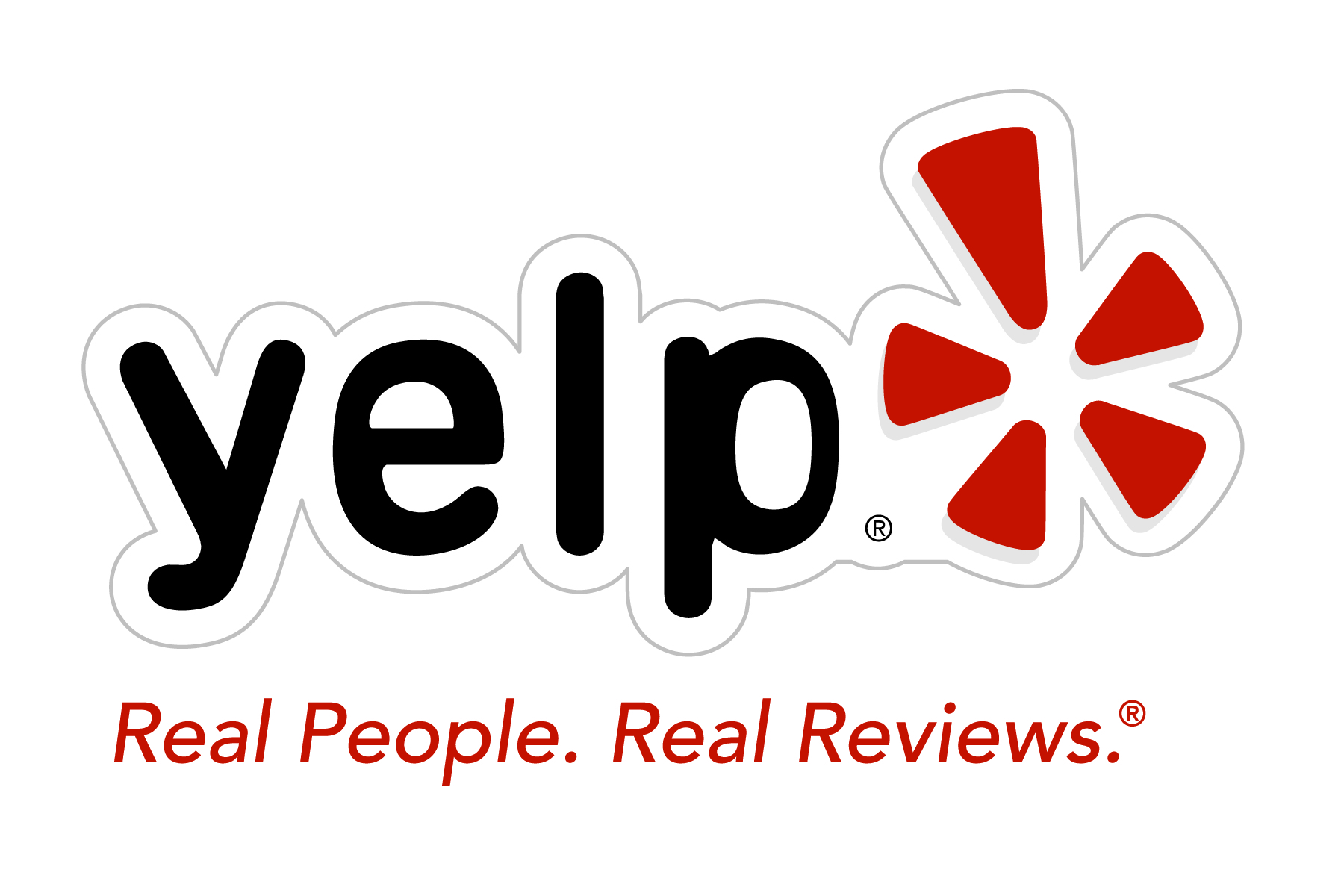 Yelp reviews explained and how to manage them.
Don't bite the hand that reviews the hand that feeds you.
Let's clarify a few things before we get too deep. You don't have total control over which reviews are posted and which are not. You can not prevent people from posting on Yelp bad reviews. Nor can you post fake yelp reviews. And lastly, Yelp does not manipulate your reviews for any reason unless they are outside of Yelp's terms of use. I'll attempt to explain how you can manage your reviews to keep them fair and honest while giving you more from Yelp. Plus tips on dealing with negative reviews and Yelp's review filter.
If you are reading this then you know that Yelp is a review website but it's much more once you get into it. I first starting using Yelp 5 years ago when I moved to a new city. I only needed it to find new places like restaurants, bars, and where to go for entertainment. What I ended up finding was a great online community of people who liked finding great places, sharing thoughts about food, wine and store, and, with enough reviews to become Yelp Elite, I even had a chance to try new places while meeting the others at Yelp Elite Events.
You become Elite by following simply instructions like having a real name, setting up a Yelp URL and reviewing a certain amount of places within a year. How many places? It depends on the size of the city from what I can tell. So get reviewing and make friends.
Yelp is a Community of reviewers, not just a simple food blog.
Now, the above paragraph shows that it's more than just a review site, right! But what about business owners? Where do you fit in to all of this? First, search for your business on Yelp. Use a simple version of your name and use your city rather than zip. I say to search generally at first in case a user entered it a bit differently from your exact name and zip code. I'd even go as far as searching Google using something like this: companyname city yelp. You're telling Google to find a page or pages (if more than one was created by users since Yelp doesn't create them) where on that page it has your name, the city and the word Yelp. If there are duplicates, you can ask Yelp to remove one.
If you found your page, there is a link to claim it where you can use a method of verification to prove it is yours and you can then fix or add information such as address, details, website link, etc. If you don't find an existing page, you can create your business profile free. If you do have a business profile already, you may already have reviews! But what if you don't? Well, this is not the time for you to add reviews as a customer. Nor is it time to add a first review as the owner. This is only for patrons to submit reviews. Your area on Yelp is in the "About the Business" section which will be posted after the reviews which you manage from the business profile settings.
The business profile area allows you to create a well written paragraph or two about what services or products you offer. Use keywords to describe your business that may help  this page be found by search engines but don't over do it. Keyword spam is bad everywhere even on Yelp. Be authentic, you are writing to reviewers and critics who will Yelp-slap you if they need to. Yelp is a community, not a post and never come back review site. So don't disturb the tribe.
Here's what you get as the business owner
Respond to customers who have reviewed your business – privately or publicly
Track the number of people viewing a business on Yelp
Add photos and update business hours
Personalize the business by adding a bio and the story of how you got started
Describe your services, price list or menu highlights
How to get Yelp reviews
Getting on Yelp is free and easy. How to get Yelp reviews is easy too if you do it right. Yelp offers you stickers and other options to get the word out about your relationship with Yelp. Ever see a sticker on a business doors that reads, We're loved on Yelp!? Well those stickers don't just tell people you are liked but tell them where to review your business if they too like their experience… or didn't. Request for them from Yelp!
It's important for me to always tell people what they should not do. People come to SEO agencies looking for quick fixes and work-a-rounds. If you've read any of my blog articles you know that's not what I offer but rather the proper way to make the best use of what's out there to help grow your company's exposure. First things first. Do not buy Yelp reviews. Buying fake Yelp reviews are just plain bad business and people can spot them easily. If you are a new business there is an obvious reason why you have no reviews. You're new. You'll get reviews as time goes on. The initial one or two real reviews means much more to people than obviously fake 10 reviews. Thinks you're slick? Trust me, fake Yelp reviews are easy to spot. Plus they have code to help prevent this (more on that later).
Once you've recreated your profile you can thank people after they've been to your business and ask them about their experience. Rather than asking for reviews, ask their opinions right there. Ask how they found you, how the service was compared to the food or product, etc. Focus on their great experience and just know that they most likely are going to be reviewing. Why? Well, everyone reviews you. Even if they are not on Yelp. Everyone says what they think to others while determining where to go next. So, make it great, be polite to everyone and be gracious.
If you do see that they reviewed you online, thank them for coming to your store or restaurant and for taking the time to share their review online. Good or bad keep your cool. Be gracious and answer any questions that they bring up. If they said they loved the vegan dish #1, tell them to be sure to try the vegan dish #2 and why. You'll get much more from each review. A chance to humanize your position on Yelp and directly engage your customers. It's all about building loyalty.
Negative Reviews on Yelp
Bad Yelp Reviews
Not all Yelp reviews are 5 star reviews. Don't let it offend you and don't take it personal. There are no rules or outlines as to how you should be reviewed. If a vegan or vegetarian customer came with a meat-loving group and they found no meatless entrees and reviewed you low, don't worry. Reply nicely and thank them for coming in, acknowledge their complaint and that you'll look into changes. Even if you are a steak house mention your great side dishes that can be ordered as a complete veggie dish. It's okay to tell them it's not a perfect fix but try to be as accommodating as possible. In short: hear their argument, offer solutions, stay away from excuses and never be rude or out-casting.
Bad reviews even in the eyes of Yelp
Some bad reviews are not reviews at all but rather attacks. It's hard to tell so I'll do my best here. Ever see a bad review and the person leaving the review has no friends on Yelp and only a few reviews? Hates your steakhouse but love's the other one across the street? Could be competition. Not always but could be. So, what can you do? Well, keep calm and reply using the same ways I mentioned before. Appologize for their experience, offer solutions, etc. This is your chance to try to make things right. You can say nothing and take the action below if it feels fake or invalid.
Remove Yelp Reviews
How to remove Yelp reviews you feel are fake, not relevant or invalid.
You can not personally remove Yelp reviews from your business page. However, if you feel that the review should be flagged for reasons against their terms of use, tell Yelp. Next to each review anyone can click "flag this review". This will bring up a short form to tell Yelp why you feel a certain way about the review. Yelp only wants first-hand accounts. So, if the review starts off with, "My friend had the worst experience…" then tell Yelp that the person leaving the review clearly has not real account. There are people out there who only leave negative reviews on Yelp and that is their right. If they Yelp negative reviews it's just another person who has more negative to say than positive. So, again address where it's appropriate. You won't win all battles here but as time goes on your more positive reviews will drown out the bad.
Yelp Filtered Reviews
At the end of the list of all of the reviews you may see Yelp Filtered Reviews. Positive or negative, these reviews were "held" by Yelp for certain reasons. Yelp does not make it very clear as to how the filter process works. They may seem fake or even less credible, could be from reviewers with too few friends, new accounts, or any number of reasons that Yelp is using for it's reason to take this action. If you feel that some very credible reviews are stuck here in the filter that you want out, you may want to either contact Yelp directly and ask the reviewer.
Engage the reviewer by using your own Yelp account, "friend" them and thank them for their review. Tell them to keep reviewing other places in the city too. If they have reviews on their profile you think are useful, funny or cool, rate it as such (just under each of their reviews). Engaging with others is a sure way for them to make the most out of Yelp and for the staff to know that it is a real account and not just some review program posting fake Yelp reviews. In time the review will go live.
Summary
As a business owner you may ask yourself how Yelp could help your business. Yelp is very popular and in some cases comes up second only after your real website in the search results. If you have a 5 star rating just below your listing in, let's say, Google — that's good. If it is less than 3 stars it could hurt. There are ways to prevent bad reviews from hurting your business and great ways to ensure success with Yelp at your side. So take the time to learn Yelp and understand it to give your business and your patrons/clients the best experience from you both.
Want to offer Yelp users even more from your business? Think of offering discounts when they "check-in" using their mobile phone or host an Elite party. Contact Yelp for more information.
If you are still having trouble setting up an account, handling bad reviews on Yelp or dealing with any other brand management / brand reputation issues, we can help. Just contact us today and ask.