Google Launches Two New Updates for Better Results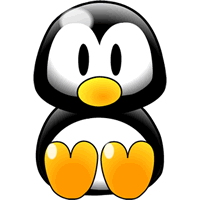 Is my site safe from Google's new Penguin update? In Google's continuation to better their search results (and to directly fight the cheating SEOs we've discussed) they have just rolled out a new search code algorythm called Penguin.
It's a cute name but a serious update for the spammers out there. We've worked hard to keep sites high in the search rankings while sites employing bad SEO tactics still quickly chased at our heels despite our safe "white-hat" SEO methods. But hasn't Google always been fighting this? What's new about Google's latest search code update?
Free Website Review for Google Penguin
What's really this all about:
To start with, Google rarely goes into any real details about their code. Rather, they inform what to do and how to keep your site safe and given the best chance for good stands. Notice I didn't say they tell you how to rank well in Google. Google has the right to protect it's "secret sauce" formula. It's a heavily guarded secret (it also changes as often as daily). This secrecy is also to prevent those seeking to exploit it from getting any ideas.
Penguin is a filter that Google added not really an algorithm change like the April 19th Panda 3.5 change. Because it's a filter you can recover quickly. This filter pulls all of the "right sites" and then filters out those with pages that are over optimized or better stated just not the perfect match. Anything from spelling errors, pages that are too similar in context to other pages on the same site (not do be confused with duplicate content), purposely misspelled words to try to capture their traffic, over use of meta tags or even keywords used to repetitively, similar to keyword stuffing but more carefully. Example. Not every paragraph needs your keyword. Nor does the page need every iteration of the keyword.
Panda 3.5 is a continuation of Google trying to reduce the number of well ranking sites that got there by cheating using bad SEO tactics. You'll notice a drop in traffic in your records from 4/19/2012 if this was your case. Google even sent out notices in Google Webmaster's Tools for some site stating that their inbound links look unnatural. If this is the case try to remove or have links removed that point to you from stuffed pages or poor authority sites.
As with an iceberg you might find a penguin sitting upon, there's much more below the surface. But from what can be pieced together is that this directly effects sites using spamming ways to achieve better rankings on Google by external methods. It's not so much about your on-site spamming (which Google rolled out in Panda and other updates). It's trying to seek out those who employ link buying, sharing and such in a way that is outside of Google's guidelines.
How do I fix my site if I'm effected by Google's Panda 3.5 update?
Best case, you've not bought 100 backlinks from some site, or sent out duplicate articles filled with links and such. If you have, try to track them down (sounds horrible but what alternatives do you have) and get them taken down. Write emails to site owners and work with them to remove your posting articles, blog posts and links.
Take your time, think before reacting and know who you are dealing with before signing with an SEO firm.
Google states that this will primarily effect 3% of websites. That's a high enough number but might suggest most typical sites haven't done such poor optimization which brings me to my last point. Who you select and trust to perform your SEO is continuing to be more important. Let's look at this a simple way. Take the words optimization, SEO, and so on out for a second. Now, you have a website and it needs marketing, advertising, press releases and articles written, published and promoted out to the public, not just to search engines.
Now, with those terms in play rather than SEO, optimization, SEM, etc. you can see that maybe you should be more selective with whom you'll allow to work for you. After all, Google doesn't know that they vs you are one in the same. If they are writing poorly, marketing poorly and so on, they are hurting your brand, image, reputation and now also damaging your long-term standing with search engines. Damage that could take forever to fix and if left alone could be there forever or get worse as sites sell or steal articles and content.
Check to see if your site is on Google's radar for the Penguin update with a free website review.